Webinar
Reproductive Surgery
May 08 2022
Venue

Zoom (Registration is required)
Time

11 AM (CEST)

Time(main)

6 PM (JST)
Registration Fee

Free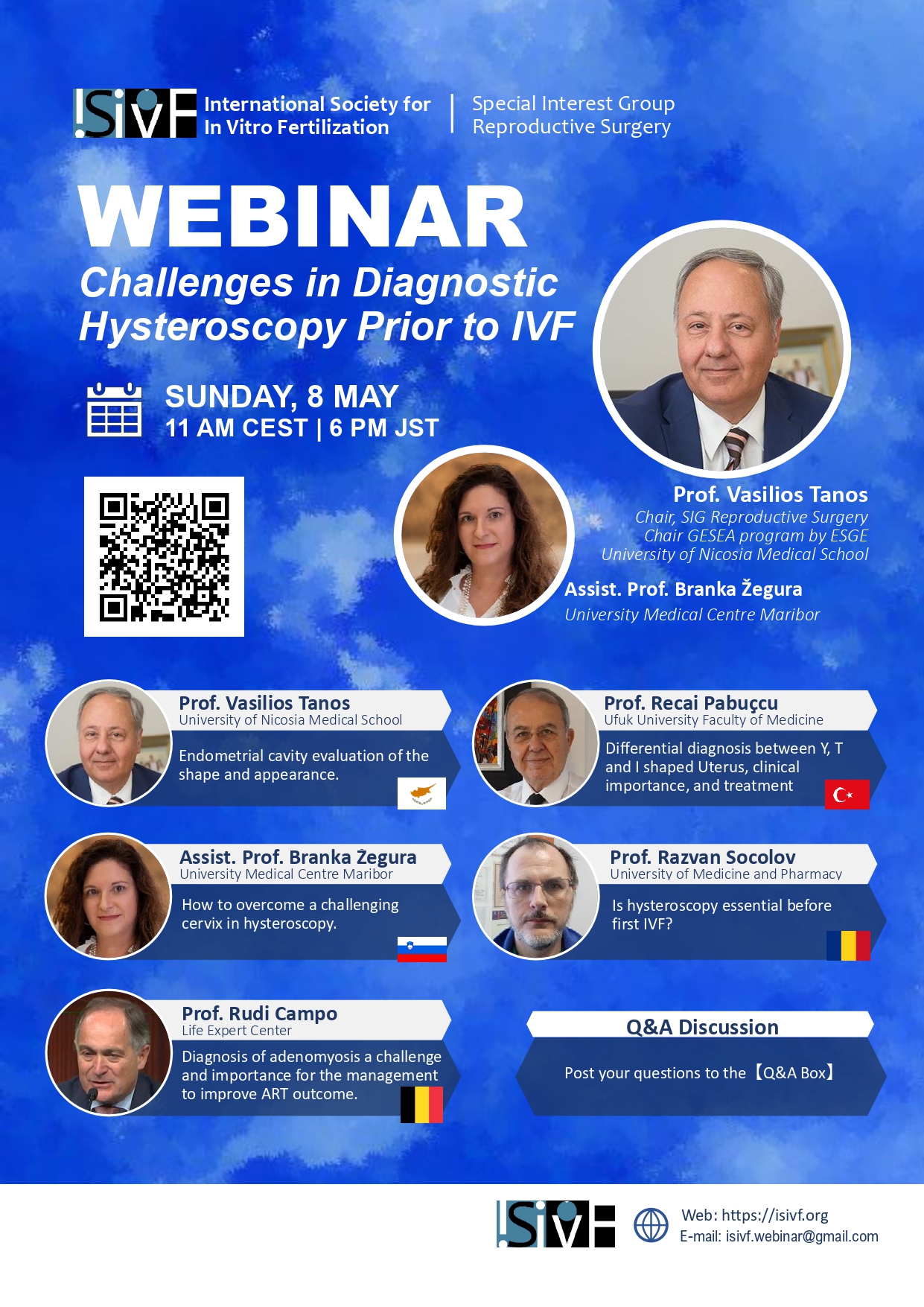 Speakers
Moderator
Prof. Vasilios Tanos

Chair, SIG Reproductive Surgery
Chair GESEA program by ESGE
University of Nicosia Medical School
Assist. Prof. Branka Žegura

University Medical Centre Maribor
Speaker
Prof. Vasilios Tanos
University of Nicosia Medical School
Endometrial cavity evaluation of the shape and appearance.
Assist. Prof. Branka Žegura
University Medical Centre Maribor
How to overcome a challenging cervix in hysteroscopy.
Prof. Rudi Campo
Life Expert Center
Diagnosis of adenomyosis a challenge and importance for the management to improve ART outcome.
Prof. Recai Pabuçcu
Ufuk University Faculty of Medicine
Differential diagnosis between Y, T and I shaped Uterus, clinical importance, and treatment
Prof. Razvan Socolov
University of Medicine and Pharmacy
Is hysteroscopy essential before first IVF?
Q&A Discussion